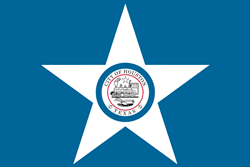 Injector Rx is your premier facility for fuel injector cleaning in Houston. We are located on the border of Stafford and Houston close to the intersection of US 59 and Beltway 8 on the southwest side of town. We have been serving the Houston automotive, motorcycle and marine community for nearly a decade.
Our professional  injector cleaning equipment, knowledgeable, friendly and fast service, coupled to a fair price will get you up and going in no time. Usually 24 hrs. For a slight increase in cost we will even clean your injectors the same day or while you wait.
If you're a Dealership, Fleet Manager, Mechanic, own your own repair or performance engine shop or even a do-it-yourself-er we can help you! Why replace injectors with expensive new ones if you can have the fuel injectors cleaned, rebuilt, flow tested and returned to you within 24 hrs.
Our service includes the replacement of filter baskets, O-rings and pintle caps on most injectors. Components such as filters, o-rings and pintle caps that is cost prohibitive or not available in the after market will not be replaced.
In addition cleaning inboard and outboard injectors, we also also clean and service Yamaha HPDI fuel pumps.
If you want to ship your injector the process is simple: click on the appropriate link below, fill out the form on your PC and then print it or print out the order form and fill it out by hand. Then send the service order form with your injectors. We'll clean them thoroughly, replace all the necessary hardware and ship them back within 24 hours after we have received them. Depending upon the type of shipping you choose you'll have them back in 3 days.
The only time an appointment is required is if you bring your vehicle to us for a fuel injection system diagnostic and or injector cleaning service.
Call us at 281-738-3635.
Note: We do not clean diesel injectors